Burna Boy, Pogba together on stage at Parklife Festival
Manchester United, Paul Pogba abandoned his football boots for dancing shoes after Manchester United's victory over Newcastle on Saturday, jumping on stage moments later with Burna Boy to celebrate.
Burna Boy watched the match at the Old Trafford, as goals rained on hapless Newcastle by Cristiano Ronaldo, Jesse Lingard and Bruno Fernandez and Pogba offered two assists.

The 30-year-old Grammy winner posted a shot of himself watching the match in a 2021-22 United home shirt with No 23 and his name written across the back.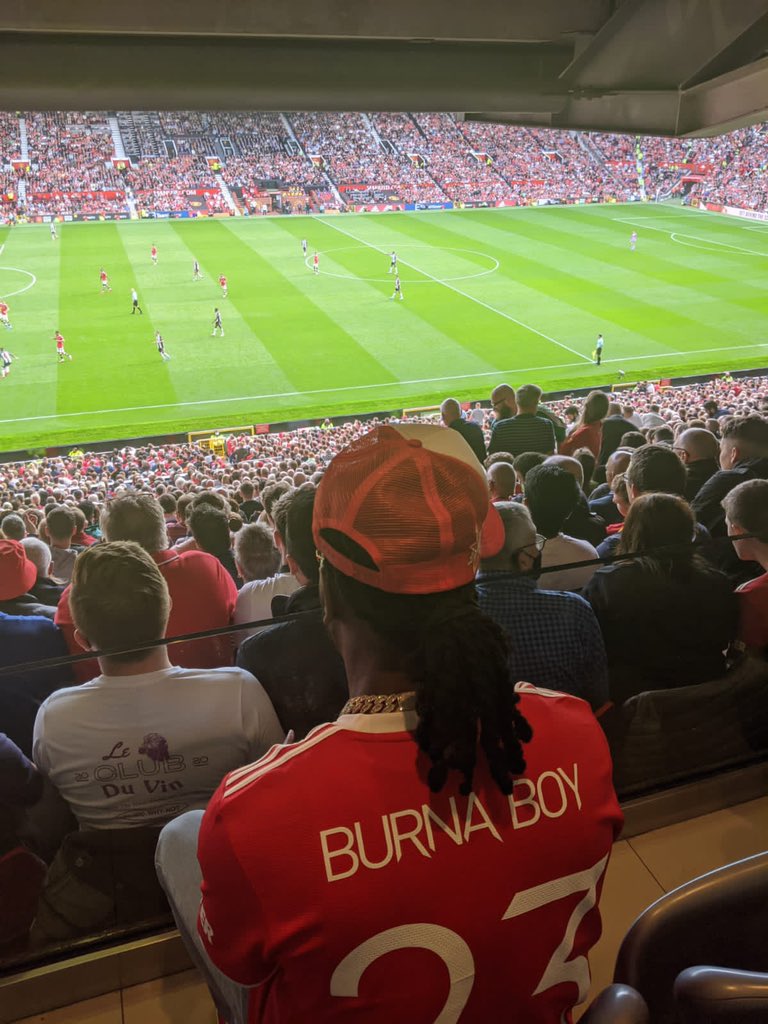 Burna Boy said: 'Watched my brother kill it! @paulpogba.'
After the match, Pogba then shot across from Manchester's west side to the north and Heaton Park, where the Parklife festival was in full swing on day one.

He joined Burna Boy on stage and both rocked to the musician's song, Focus, with Pogba's grinning face beamed on the TV monitor for all to see.
Burna Boy significantly was still wearing his No. 23 Man United shirt.
Mama Pogba, Burna Boy and Mama Burna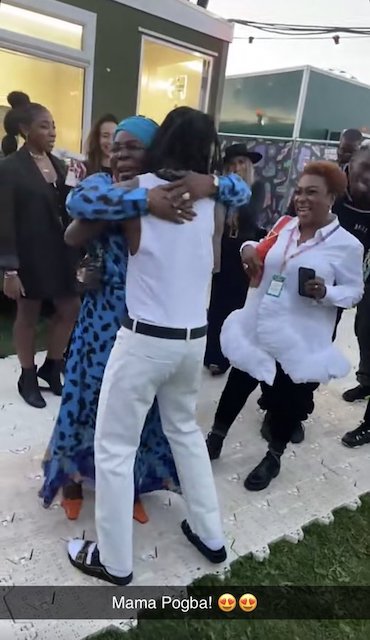 Behind the scene, Burna Boy's mom and Pogba's mom also had their own convivial meeting, with a post suggesting that Mama Burna could converse in French with Mama Pogba.
Paul Pogba joins @burnaboy on stage at Parklife after beating Newcastle 4-1 🎶
via @emshammmpic.twitter.com/q3Ij9zpGJS
— utdreport (@utdreport) September 11, 2021
Great to see some of the players enjoying ⁦@Parklifefest⁩ after the game today.


Pogba taking to the main stage with Burna Boy though, was something I never thought I'd see. pic.twitter.com/1iahs51Ouj
— Sacha Lord (@Sacha_Lord) September 11, 2021